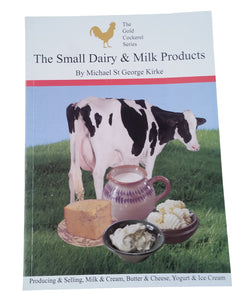 The Small Milk & Dairy Products Book by Michael St George Kirke
A comprehensive guide on making your own dairy products.
Michael takes an in depth look at the story of milk, butter, cheese and ice cream, before going onto talk about how to produce and sell your own dairy products - including milk, cream, butter, cheese, yogurt and ice cream.
Full of great advice, recipes and information, this book is great for those looking to produce and sell their dairy products.
---
We Also Recommend